Are Chemical Peel Safe?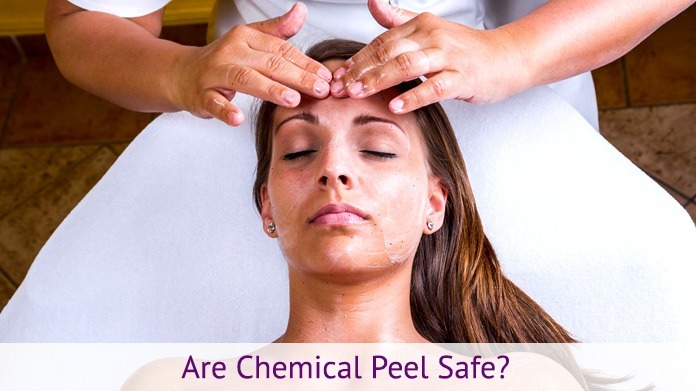 Who on this earth would not want a perfect, unblemished and glowing skin? That is not difficult to get in today's time all you need is a good guide to how to get that. One such place to get treatments for healthy skin is Look Young Clinic. Here with the super friendly staff and advanced technologies you can get various treatments. The staff here is extremely knowledgeable about the work they do and have mastered it well and in addition to this, they are benevolent for each and every customer.
There are multiple skin rejuvenation treatments available to improve and mesmerize our skin, but the availability of so many options sometimes may also confuse us. But there are some of the most prominent options like chemical peels, just imagine a chemical peel can help you get such a glowing skin.
Chemical peels, in particular, can be taken as an acne removal treatment to get beautiful, smooth and glowing skin. In this, a certain type to a chemical is applied on the face which eventually turns into welts and then can be peeled off. The skin after peeling the mask off will be much smoother and healthier.
Chemical peels for acne scar might contain certain mild acids that need to be applied in a single layer over the skin. In the end what we get is a beautiful new layer of skin as the upper layer just rolls off after exfoliating
There are three types of chemical peels for acne scar removal available and they are deep peel, superficial peel and medium peel. The Deep Peel uses phenol and is the most common to use among the three as it gets deeper into the skin and gives the best result. The Superficial Peel is used for just minor scars while the Deep Peel is most times used in anti-ageing treatments. Deep peels can sometimes be so intense that it may take weeks to heal. The face needs to be bandaged several times a day.
There are pros and cons to everything and so are to this too. If chemical peels help us to have smooth, glowing, healthy and younger-looking skin, there are some issues too that one has to face after getting this treatment. This treatment doesn't work well on people with dark skin tones and pregnant women also are not advised to take upon this treatment. One has to be super careful after getting this treatment as lack of care or negligence of care may lead to some serious problems for the skin.
Published on
November 28, 2018
By
Look Young Clinic


Categories: