Benefits of Non-Surgical Hair Restoration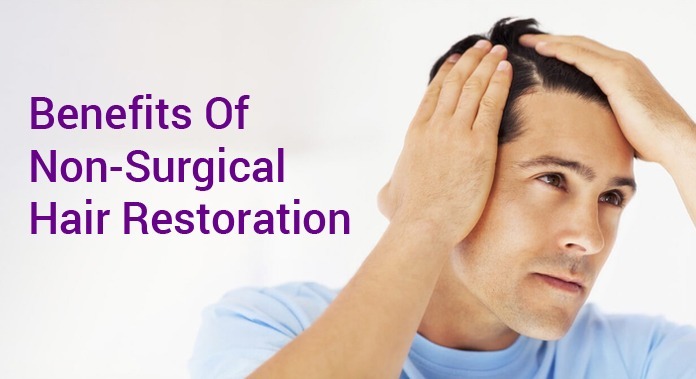 Whether due to genetics, stress, inadequate hair care or any medical condition, hair loss is the number one concern for many people these days. However, with advances in this field and proper research, several techniques have appeared in the market that can combat this condition with ease. Platelet-rich plasma (PRP) is the latest treatment that has introduced in the hair restoration market and is showing impressive results.
Recent scientific and technological research provides the medical community with new insights into wound and tissue healing. PRP is a natural therapeutic procedure for hair loss or conditions that cause hair thinning. Apart from PRP, there are other non-surgical techniques for hair restoration process such as laser hair therapy, microinjection, and capillary carboxytherapy. Let's see some of the benefits offered by these methods:
1. Platelet-Rich Plasma
A significant increase in hair density and new hair growth with the platelet-rich plasma Hair Regrowth Treatment.
It is 100% safe procedure.
This technique is ideal for patients who do not need a lot of grafted hair or to regenerate the entries or to reduce the size of the forehead. Special care is given to the front line of the hair to make it look natural.
2. Carboxytherapy
There are current studies that demonstrate the action of carboxytherapy in treatments for baldness or alopecia resulting in:
Significant revitalization of hair by stopping the fall and regaining its natural colour.
Increased blood microcirculation, improving the supply of nutrients and oxygen to the scalp.
3. Micropigmentation
The micropigmentation of the scalp gives the men their hair and offers them a hairstyle close shaved even by the biggest stars of the cinema. Men can finally look as young as they feel.
The results of the Treatment for Hair Growth will last for years; they restore confidence for a long time. The pigmentation fades slightly and gradually over many years and can be renewed if necessary during subsequent sessions.
It is a non-invasive procedure, which you recover in a few days. It does not require stitches or wicking. A simple maintenance plan in the weeks following the procedure will be sufficient to ensure complete recovery of the treated area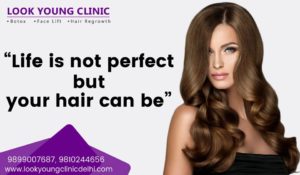 4. Tropical Treatments
If you want long-term results in gaining your hair back with tropical techniques, visit Look Young Clinic and get cost-effective treatment with best results.
Repairs the damaged and brittle hair.
Help increase the density of hair. Regrowth of hair is observed within one month of the therapy.
The restoration is noticed from the first application.
It also strengthens hair the same way it returns natural shine and volume.
Another benefit is to reduce frizz, or wavy hair in several cases eliminated it.
It is highly recommended for open ends as it repairs them efficiently.
It can be used for any hair type, and it can be said that it does not interfere with any other treatment.
The process costs a fraction of the price of a hair transplant. It is a permanent solution to hair loss more affordable than the medications you need to take permanently. It does not require any post-operative medication or care product; maintenance is minimal.
Published on
October 13, 2017
By
Look Young Clinic


Categories: