Best Skin Specialist in West Delhi – Look Young Clinic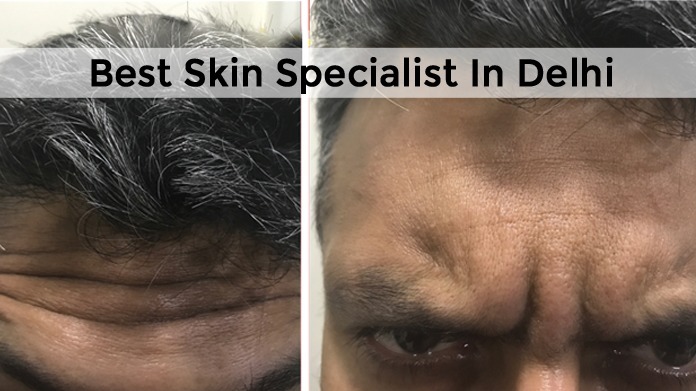 Technology is getting very advanced and to be very honest skin treatments are also matching steps with it. The tech in several terms has made our life simpler and presented us different treatments to correct all skin flaws. Vowing to the technology, the market is full of numerous beauty products.
The women nowadays want to look more beautiful and appealing. Therefore, they choose different skin treatments to enhance their look. If you also wish the same, then read out how the best skin specialist works and help you in achieving what you desire for.
Look Young Clinic – Latest talk of the town
Led by Dr Pratima Bhutani, Look Young Clinic is serving requirements for all the beautiful women. She is a well-known name in cosmetic dentistry and brings a smile in everyone's face. Whosoever We offer a wide range of skin treatments ranging from Botox treatment to Microneedling therapy.
If you also want to make your skin feel fantastic, then must visit our clinic and find the solution to your problem. At Look Young Clinic, our professionals follow the set norms to maintain the standards of procedure and gain the trust of the clients.
Know the face of this esteemed clinic
Idealized for her skills in cosmetic dentistry, Dr Pratima Bhutani is a known name in New Delhi. She had completed the advanced course of aesthetic dermal injectables from Boston International Training Academy (London). With the mighty knowledge, she is experienced enough to embellish facial features.
The best thing is that she follows the non-surgical treatments to correct –
Frown lines
Forehead lines
Crow feet
Cheek augmentation
Smile lines
Jaw reshaping
Lip augmentation
Gummy smile
Try our services!
Botox
Botox is the latest thing that can treat your wrinkle, chronic migraine, underarm sweating and also blepharospasm.
Dermal Fillers: Dermal fillers boost up the facial beauty and give a young look. The Dermal fillers cost in Delhi is very high, but at Look Young Clinic we offer this services at nominal prices.
Anti Ageing: Get the complete treatment for fine line and smoothen up the wrinkles.
Non-Surgical Skin Lift: It is the best method to tighten up the sagging skin.
Wrinkle Treatment: Make the wrinkles unnoticeable with the treatment we offer.
Microneedling: This is helpful in skin rejuvenation and making it smooth.
Other treatments that we offer – Hair regrowth, volume enhancement, acne scar treatment, microdermabrasion. All these treatments are meant for making your skin plump, smooth, scar free and gorgeous. You can choose among them as per your requirements.
Come to us because great skin does not happen by miracle. For that, you have to take the appointment of experts.
Published on
January 16, 2018
By
Look Young Clinic


Categories: