Botox for Men: A Step Towards Younger Look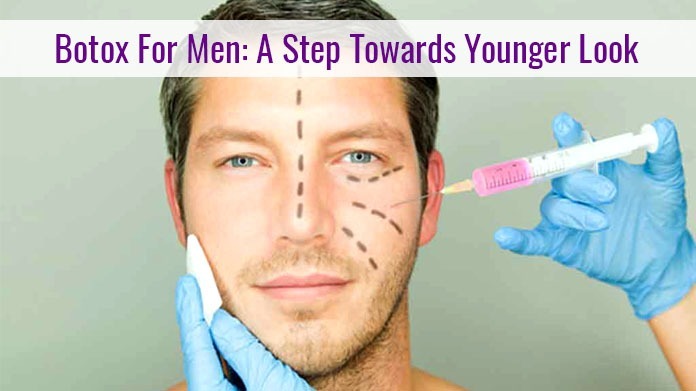 Now, the cosmetic industry is no longer restricted to women. Today's men do not feel shy undergoing needles. They all want to look at their best especially in this world where beauty places an individual role. Many clinics welcome them in the world of Botox. But, it is suggested to them to go for an FDA-approved prescription that offers FDA approved prescription to complete the process. To get the best Botox treatment in Delhi, you can visit Look Young clinic that has all kinds of facilities to make you look younger.
Reasons to choose Botox
It really works

As per the clinical studies, at certain age frown lines can clearly be seen.  About 20% of males are looking positively towards Botox cosmetic. When it comes about the effectiveness, the result is awesome. The wrinkles mainly occur when the muscles between the eyebrows get contracted and leave the skin furrow.

Look Young Clinic is offering Microdermabrasion treatment in Rajouri garden.

No downtime

We don't have time to spend on surgery and it's true. With Botox, one can quickly pop up into a visit with the doctor. You can expect no scar mark and minimal swelling as compared to surgery. The visible effect can easily notice within 30 days.

Get the youthful skin

The Look Young Clinic team is expert in offering the youthful skin by choosing under eye Botox. Most of the males have the perception that their youthful image is linked to success. Our professionals are expert in doing their work and give the desired results.

An affordable treatment

At Look Young Clinic, Dermal fillers cost in Delhi is very cost-effective. Here, we practice the non-invasive method to offer a youthful appearance. Our infrastructure is integrated with modern equipment that makes the process very easy.
At Look Young Clinic we treated hundreds of faces and discover their new side. There are wide cosmetic procedures that we follow to treat our patients. From skin lifting to Botox we practice all with the newest technology.  Our clients are the topmost concern and to accomplish their needs we do all hard work. We treat all age group with equal dedication.
Published on
March 19, 2018
By
Look Young Clinic


Categories: