Ultimate Anti-Aging Treatments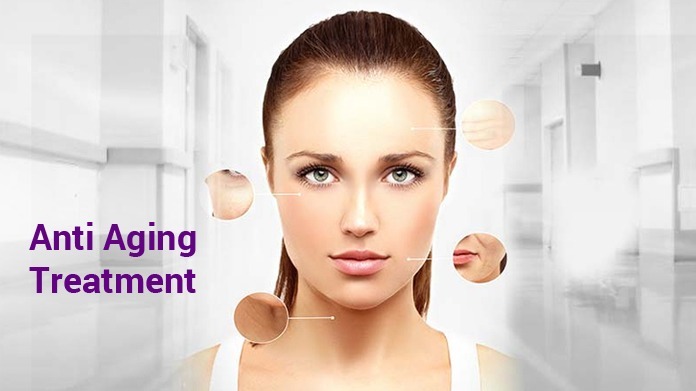 The insatiable desire for young, flawless skin is not exactly a contemporary idea. While people have been on a lookout for the fountain of youth for centuries, we're indeed the lucky ones to have been born in this era.
The subversive developments of the last decade sure gave birth to scientifically significant advancements in skincare and anti-aging.
In this golden-era of anti-aging treatments, we can work upon our looks without burning a hole in our pockets. Let's see what can truly make a difference to our skins:
1. Fractional CO2 Laser Skin Resurfacing
Considered by many to be the anti-aging breakthrough of the decade, this skin-resurfacing treatment involves the efficacy of carbon dioxide lasers along with new applications. It is well known among the fraternity to deliver the powerful results without causing any side-effects.
How does it work?
As we all know, sun exposure and pollution, combined with the natural aging process destroy collagen and elastin. Laser resurfacing uses energy beams to bore our skin with tiny pores. This helps increases our skin's natural collagen production. What's new in this process is that CO2 laser resurfacing offers maximum result and prevents damage to the top layer of skin as well.
2. Wrinkle Injections
Last year, Food and Drug Administration approved 4 fillers, namely Artifill, Juvederm, Radiesse and Perlane. And with all the 4 mentioned above and Restylane, the wrinkle injection technology soared to new heights. It's interesting to note that each of the fillers above uses somewhat different substances to fill the wrinkles.
How do they work?
These fillers have the potential to volumize the face by plumping up the skin. Moreover, Juvederm and Restylane are known to contain hyaluronic acid, which is capable of boosting collagen production while preventing its breakdown.
3. Antioxidants
These over-the-counter anti-aging agents work by destroying unstable molecules and free radicals that mostly occur due to sun exposure and pollution. Some of the most effective cosmeceuticals available today are:
Neutrogena Age Reverse
Lumene Vitamin + Energy Cocktail
Prescriptives Super Line Preventor
Clinique Continuous Rescue Antioxidant Moisturizer
How do antioxidants work?
When topically applied, these antioxidants laden cosmeceuticals neutralize free radicals well before they begin harming the skin. They have the power to protect and rejuvenate our skin.
4. Peptides
Peptides are minuscule proteins that prompt the collagen production. For quite a while, Peptides have been on the edge of anti-aging treatment. Numerous studies going on worldwide depict how Argireline, a type of Peptide can produce an effect similar to Botox and stop the release of neurotransmitters that lead to the formation of wrinkles.
Effective cosmeceuticals with Peptide as their chief ingredient are:
Lumene Premium Beauty Serum
Avon Anew Clinical Eye Lift
Olay Regenerist Micro-Sculpting Cream
Osmotics Blue Copper Serum
If you'd like to undergo latest cosmetic treatments, please schedule an appointment with Look Young Clinic, a well-known cosmetic clinic based in New Delhi, India.
Published on
July 19, 2017
By
Look Young Clinic


Categories: