Under Eye Bags: Causes and Treatments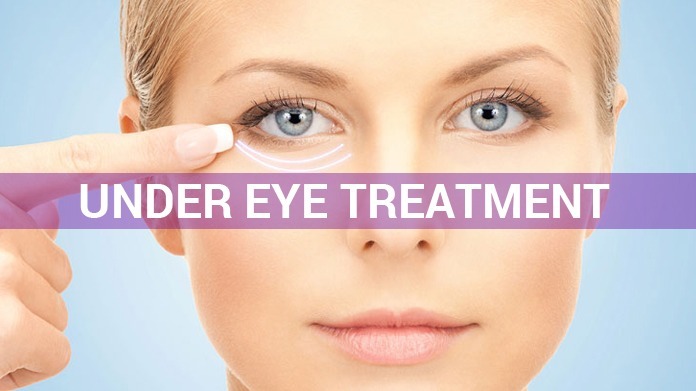 Under Eye Bags is the condition in which swelling crops up around the eyes and is linked with lack of sleep or allergies. It happens due to the buildup of fluid in the skin around the eyes and a number of factors are associated with the condition including ageing. With the ageing, there comes a drastic change in under eyes as they might become baggy as tissues around the eyes and muscles supporting the eyelids become weak. It is not a serious medical condition and can be treated with home remedies like cold compression.
Causes
Under eye bags are caused due to lack of sleep, deficiency of water and having a diet that is rich in sodium. In many cases, allergies also result in under-eye puffiness or eyes becoming watery. With ageing the tissues and muscles of the eyes become weak and skin sagging starts. The fat around the eyes also moves towards the area underneath and fluid accumulates below the eyes resulting in under eye bags.
Other factors causing this condition are:
Lack of sleep
Fluid retention, especially in humid or hot weather
Leveling up of hormones level
Allergies causing reddishness or itching
Under eye bag condition being hereditary
Treatments
Under eye Treatment for the under eye bags are available in many forms. In case these bags are a result of lack of sleep then you just have to give a cold compression to it. There are several creams also available in the market that can be applied to reduce the puffiness. Medications can also provide relief to the under eye puffiness in case it is caused due to some type of allergy. One can also opt for the cosmetic procedure like the Botox treatment that gives you an Eyelift or filling which diminishes the occurrence of swelling and under eye bags. Women in their 40's or 50's require this type of treatment due to skin ageing; however, in some cases, younger women also might require it. Consultation with a qualified physician is a must if you have a persistent condition so that you can get a prescribed remedy like Botox for under the eyes. Many cosmetic clinics also have physicians and experts that help you bothersome under eye puffiness and you can look beautiful again. Therapies like under eye wrinkle treatments using chemical peels, laser resurfacing or fillers can help in tightening the skin and make the eye bags diminish.
Published on
December 15, 2017
By
Look Young Clinic


Categories: