Benefits of Microdermabrasion Treatment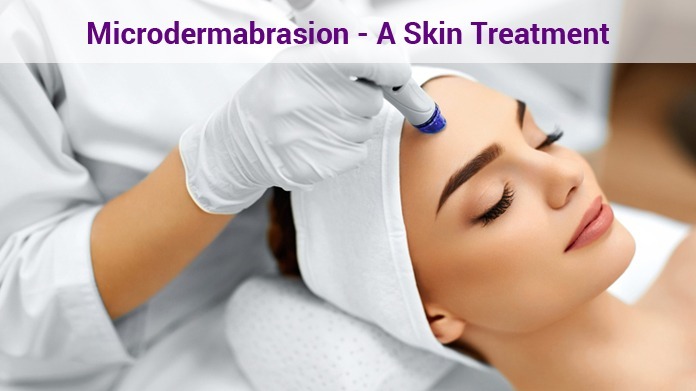 Due to the ever-increasing amounts of stress and pollution, the face gets affected. As it is the mirror of the mind, it reflects marks and darkening from stress as well as all the tension that life faces from day to day. Revolutionary advances in cosmetic medical technology have evolved procedures to remove any flaws on the skin to leave flawless, spotless and sparkling face. Many processes have been devised but amongst the best is Microdermabrasion Treatment that rejuvenates the face to make it smooth, glowing, spot-free and bright and is an ideal Non-surgical wrinkle treatment. This is especially useful for people who have their any scar on their face or are blighted by wrinkles or facial lines, sun damage, pimple and acne spots, age spots, dark spots, hyperpigmentation, uneven skin texture and tone, clogged pores or for permanent treatment for any facial scar. , Amongst the many treatments evolved for facial rejuvenation, Microdermabrasion Treatment is the most beneficial.

Some of the benefits are :

Healthy Glow: Microdermabrasion gives skin a healthy glow. As a cosmetic treatment that holds universal appeal for those of all ages and skin types, Microdermabrasion Treatment's benefits are usually visible after five to 16 sessions. The appearance is refreshed, without resorting to more time-intensive and invasive procedures, such as deep chemical peels or laser treatment. Your face boasts a permanent glow after undergoing this treatment.

Non-Invasive: Microdermabrasion smoothens facial flaws at the surface level, treating only the outermost layer of skin. The microdermabrasion treatments are delivered via a hand-held device that sends small crystals over the skin, after which suctioning is used to clear the skin through gentle exfoliation. The skin is not thus not wounded as abrasion does not go past the epidermis.

Painless: Microdermabrasion face treatment is also painless due to the same reason.Only a subtle scratching or mild stinging is felt during treatment or a vibration, much like a massage. The procedure does not any involve

anaesthesia

and the pink and slightly swollen after effect last only a day. It is very beneficial as the Non-surgical wrinkle treatment.

Fast: This procedure is quick, usually taking less than an hour. While treatment of the face takes around a half-hour; treatment of the neck even less–around 20 minutes. However, to achieve optimal results several sessions may be needed-but can be as few as two sessions in the same month.

Safe and Effective: As it is conducted by a skilled cosmetic surgeon, microdermabrasion is far safer than home beauty kits or services delivered at spas and salons, without medical supervision. Always seek the services of a qualified medical professional to avoid potential complications and get optimal benefits from microdermabrasion.
More than 50 Microdermabrasion clinics in Delhi offer this treatment and prices vary. So choose your treatment according to the location and price but also check out the expertise and experience of the doctors.
Published on
April 24, 2018
By
Look Young Clinic


Categories: