Cosmetic Surgery Types and Their Benefits – 2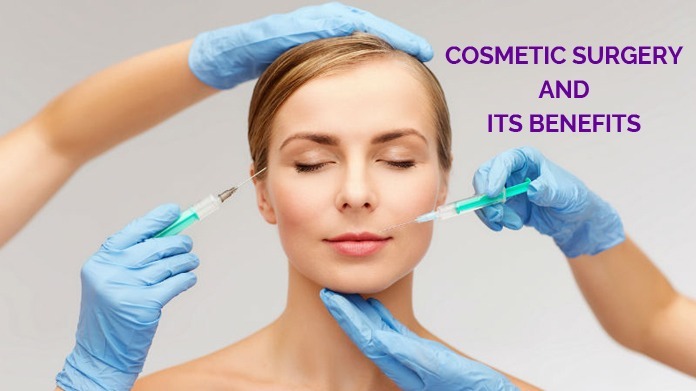 In our previous blog, we mentioned 2 different types of cosmetic surgeries used by specialist to make the skin healthy and rejuvenated
3. Dermal Fillers
Dermal fillers are used for smoothing wrinkles and fine lines. It also adds fullness and volume to skin that is suffering from volume loss.
Restylane is the most popular for pulping lips and some can be used for hand or to get a youthful look.
Benefits
As soon as the product is injected into skin, you will see a transformed appearance
Dermal filler has collagen or hyaluronic acid that makes your skin look healthy and youthful

Long-lasting results that are subtle.

Can achieve aesthetic goals and love the appearance
Risks
Asymmetry

Acne-like skin eruptions

Swelling, bleeding, Infection and bruising from the injection site

Lumps

Palpability of the filler

Skin redness

Skin rash with itching

Blindness

Overcorrection of wrinkles

Skin necrosis

4. Anti Aging Treatment
4. Anti-Ageing Treatment
The Anti Aging treatment can eliminate signs of aging like
Reduce skin elasticity

Loss of skin firmness

Rise in skin dryness

Pigmentation disorders like age spots

Increase in dullness and loss of radiance

Formation of wrinkles and fine lines

Increased redness due to blood vessel dilation
Benefits
Some of the irresistible benefits of anti aging treatments are following:
Ratchet your social confidence

Youthful skin to look attractive

Boost in self-esteem
5. Hairfall Treatment
Cosmetic surgery is not complete without considering hair fall treatment. When it's about face, hair restoration and aesthetic surgery share the same objective of making you look youthful. There are four types of hair fall treatment:
Hair Transplantation

Tissue Expansion

Flap surgery

Scalp reduction
Benefits
Benefits that you can reap from hair treatments are outstanding. Let's see few of them.
Complete non- invasive treatmen

t

Fewer office visits

Prevents future hair loss

Noticeable results within two weeks
Risks
Some of the possible complication associated with hair treatment are:
Patchy hair growth

Bleeding or wide scars

Grafts not taking

At times, chances are graft might not "take". This mean surgery has to be repeated

Risk of infection
There are multiple reasons why people undergo plastic surgery. The above discussed surgery can help you eliminate the embarrassment, difficulty and sufferings people face with these drawbacks. You need to keep the risk and benefits in mind before considering any kind of  surgery.
Look Young Clinic is one of the best cosmetic clinics in Delhi providing treatment for all skin related problems including top-notch wrinkle, fine line and anti-aging treatments with Botox injections and fillers.
Published on
December 23, 2017
By
Look Young Clinic


Categories: