Enhance and Uplift your Lips using Fillers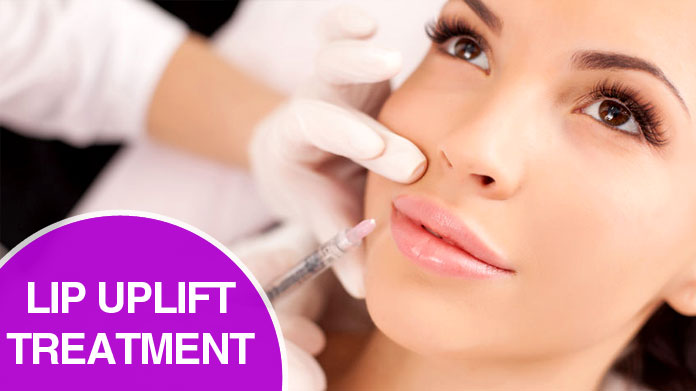 Lip Enhancement can plump and add volume to the lips making them look natural, soft and smooth. Women with naturally thin lips or whose lips thinned with age can utilize botox treatment to enhance their looks. It will give them a fuller, plumper appearance which will improve their look.
Use of lip fillers is one of the ways to enhance your lips. It is an easy procedure with minimal risk. The filler products which are most commonly used for lip enhancement are made of Hyaluronic Acid (Restylane, Belotero, Volbella, Voluma, Juvederm), Collagen or individual's own fat tissue. Before opting for the procedure, you need to check for some basic allergies just to be on the safe side. Botox treatment which uses botox for lips can also be used for lip enhancement.
People use lip fillers to enlarge their lips because it is one of the safest and non-surgical methods of treatment. You can get perfect lips within no time. You do not have to go through the painful process of surgical methods in lip filler treatment.
Permanent Lip fillers or Augmentation is ideal for all the women who have thin lips. These implants will give you a picturesque smile. It is the procedure which can be done in half an hour and imparts the long-lasting beauty and physicality to a woman's face.
Facts about Lip Fillers:
Lip liners are not painful: The cartridges described above contain a chemical compound called lidocaine, an anaesthesia that ensures that you don't feel any pain when you undergo the treatment.
Fillers are cheaper than lip implants: The fillers are done at a more reasonable cost compared to lip implants. However, the lip implants are more durable. Lips injections cost less than that of lip implants depending upon the fillers you choose.
The results are temporary: The fillers last between 6-12 months as they slowly get absorbed into your body. You need to undergo the procedure several times to maintain the shape of your lips. It depends on the formula you choose.
It requires minimal aftercare: You just need to avoid aspirin and drinking any hot liquids through a straw just after your injections. Your lips will be numb for the time being and you might burn yourself. Apart from that just use ice if you feel sore and you can also sip in a glass of wine to welcome your new look.
You can get them reversed: If you don't like the results, you can get them dissolved and get back your normal look. Most of the fillers are hyaluronic acid-based which can be easily dissolved using hyaluronidase.
Published on
June 13, 2018
By
Look Young Clinic


Categories: