Dermal Filler Treatment: Best Way to Plump Your Facial Skin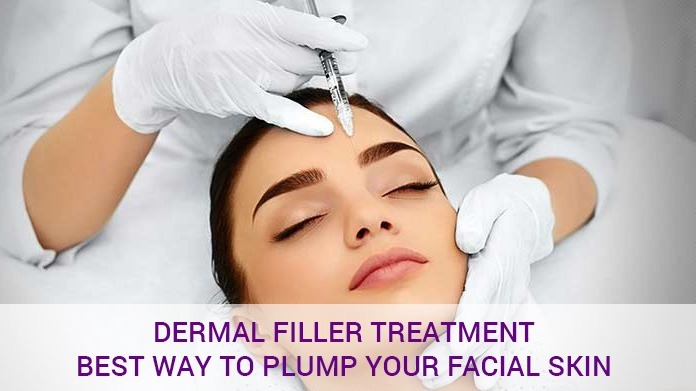 Sunburns, skin disorders, ageing, and even heredity can all contribute to skin irregularities on the face and elsewhere on the body. These include facial irregularities like wrinkles, acne and scars, pigmentation changes like freckles, sunspots which have visible blood vessels. Well, don't we all want a bright uplifted wrinkle-free face without paying loads and loads of money. Gone are the days when only surgeries were the only solution.
Dermal Filler Treatment for face is the answer to this question. If you want to skin rejuvenate treatment your skin without undergoing surgeries dermal filler is your best option. The reason for the increase in demand of dermal fillers is because of them being safe and comparatively less expensive. A dermal filler is an injectable arrangement that fills the delicate tissue under the skin.
Don't you all look up for various skin hacks to get a wrinkle-free face? Then skin filler treatment is the best solution to this. This treatment is popular for wrinkle filling because they are less expensive than a traditional facial skin lift method. Wrinkle fillers can also be used to volumize, plump and lift your cheeks, chins, jawlines, and temples. Who doesn't want a youthful and better-looking skin at all times? Skin rejuvenation helps it all. Skin rejuvenation can be achieved in a multitude of ways, ranging from laser, light and other energy-based treatments to chemical peels and other methods.
Non- surgical facelift is now possible. The surface layer uncovers numerous indications of maturing, similar to barely recognizable differences, staining, veins, sun spots, skin break out scars, and so forth. All of this can be done with the help of facial skin uplift treatment. It is the remodelling of deep to surface collagen layers that lift and tighten.
For anyone who is looking for a one-stop shop for all your facial requirements in Delhi, Young Look Clinic is the place to go! Our top priority is to satisfy your demands and give you the best experience with the best Aesthetic Specialists.
You can recapture the energetic imperativeness of your skin after only one treatment, and the impacts can keep going for quite a long time.
Published on
November 16, 2018
By
Look Young Clinic


Categories: